700 Series Super-LED® Lightheads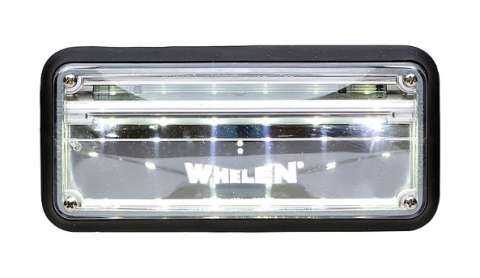 700 Series has a newly designed gasket for mounting directly into a hole cut-out on the vehicle without using a housing or a flange. Split LED models available.
Features:
These LED's are brighter and more effective at wide angles than ever before.
Encapsulated modules shrug off moisture, salt, chemicals and road shock.
Rated for 100,000 hours of low current, operation.
Exceed SAE specifications for the brightest, most effective signaling capability available.
LED lightheads have a five year unconditional HDP heavy duty professional warranty.
Mounting options are purchased separately
12 diode models are comparable in intensity to existing halogen scenelights.
24 diode models compare to H.I.D. models.
Lower operating temperature.
700 Series use standard optional mounting flanges.
Conformal coated internal electronics.
LED lights do not emit ultra-violet radiation that attracts insects during night operation like H.I.D. lights do.
5 year warranty.
Optional chrome plated or black flanges 700 Series.
7-1/4" Long x 3-1/16" High, Protrudes 1-1/16".