Latest Information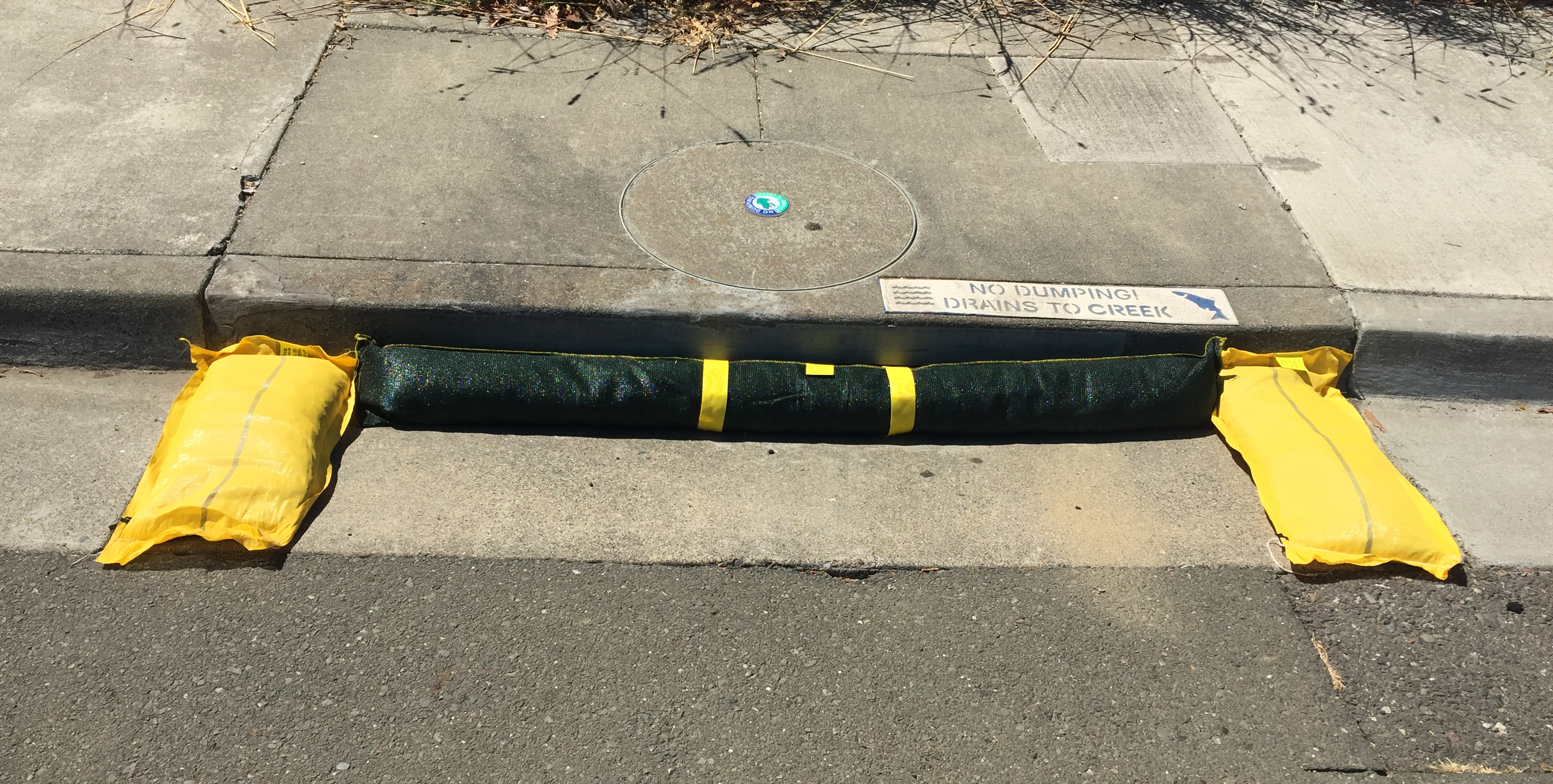 Curb inlet filter weighted!
Filter silt, sediment and other contaminants from stormwater inlets with weighted filter.
The Curb Inlet Filter by Spill Bully effectively protects curb opening inlets from debris and silt getting into the storm drain system. At 72" in length, the Curb Inlet Filter is longer than most single curb openings and provides complete coverage for the inlet. Built for durability, the Curb Inlet Filter is encased in high density polyethylene fabric, secured with 4 thread poly lock stitching with an 85% U.V. rating.
The Curb Inlet Filter is filled with aspen wood excelsior tightly rolled around a 3/4" PVC pipe with a coupler at one end to allow you to extend the filter. The PVC pipe allows it to hold its shape even in heavy rain. Two polypropylene straps connect the filter to a pouch of durable geotextile that is capable of holding up to 5 lbs of rock. The pouch, hidden from view inside the drain inlet basin, acts as a stabilizer for the filter that keeps it in place. For slopes and added protection, use silt bags on opposite ends..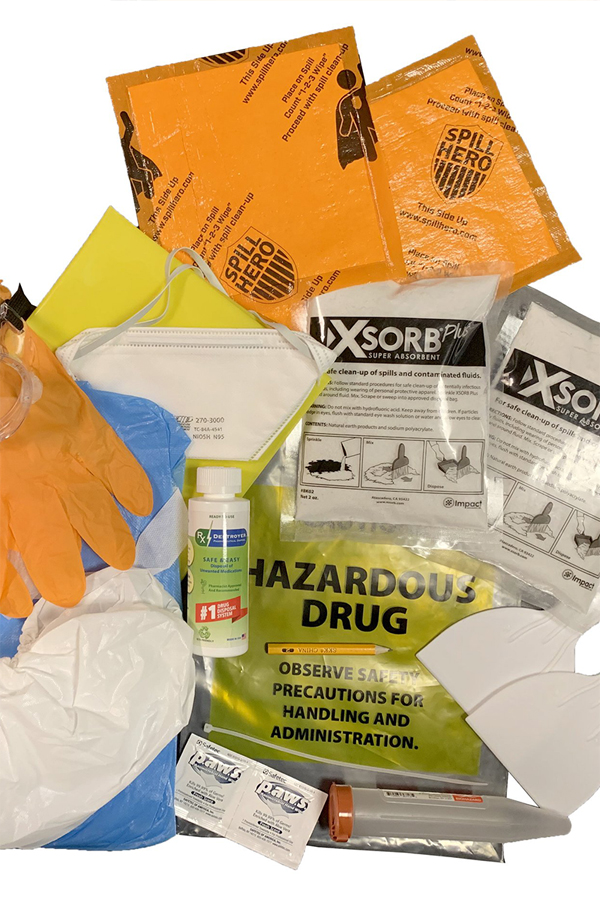 Are You OSHA Compliant? Here's What To Do NOW for USP 800
Are you ready to be OSHA-compliant prior to the December 1 deadline for USP 800? If you are a healthcare professional, veterinary professional, home healthcare worker, this chapter may apply to you. It applies to all personnel who handle hazardous drug preparations, and all entities that store, prepare, transport or administer hazardous drugs, such as pharmacies, hospitals, patient treatment clinics, or veterinarians' offices.
Here's what you need to know — and do — now:
Think about the journey of a hazardous drug though your organization, and its interaction points, from receipt through disposal. This is what USP 800 covers.
Because the healthcare industry can't "eliminate the hazard" as other industries would in a compliance initiative, it's essential to make handling hazardous drugs as safe as possible for all pharmacists, technicians, nurses, physicians, physician assistants, home healthcare workers, veterinarians, and veterinary technicians.
Home
About Us
We are the most comprehensive roadway construction company in Hawaii. When you think of upkeep and construction of Hawaii's roadways, think of G P Roadway Solutions because we offer nearly all of it since 1978. Being a locally owned company we realize that in order to do business with Hawaii we needed to be there in person.We offer our services to the entire state of Hawaii with offices on Oahu, Hawaii, Maui & Kauai.
Our construction department installs a majority of the guardrails, road signs, traffic barriers and crash cushions in the state. Our group will also maintain, paint and repair roads and parking lots. Our sales department can help you with the latest in safety equipment and road construction products because we represent some of the best manufacturers in the country. The rentals division has helped countless road construction crews by directing traffic safely around construction sites and sports events using our cones, pedestrian and vehicle barriers. We also create a safe constructions site with trench shoring, steel plates and other large construction equipment you don't want to own yourself.
Events
All the Grace Pacific companies combine to donate school supplies to the Ready to Learn Program who...
Visit us at Hawaii Hotel & Restaurant Show at HI Convention Ctr.
Oahu Rentals showing support for Police by wearing blue
Had our rental sign lit up in blue in support for Police Week
20 members helped raise funds and awareness to combat diabetes in Hawaii
Austin will manage GPRS Oahu sales and Peterson Sign Co sales
Showcasing the latest products in facility safety Register to attend