2" Round 5mm LED Lightheads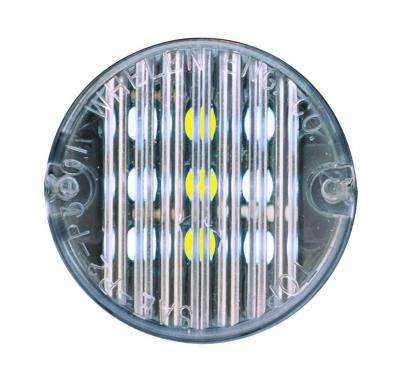 Includes 2.5" Adapter for Customer Supplied 2.5" Grommet, 3" and 3.5" Flange Mount. Other Mounting Options Purchased Separately (See Optional Mounting Section).
FEATURES
2" round LED clear light comes in a wide range of mounting options that make it uniquely adaptable for adding clear light anywhere on your vehicle.
Can be mounted using a 2" grommet, sold separately, you can select a Whelen chrome or black surface mount flange.
A single kit included with each light-head, provides you with 2-1/2", 3" and 3-1/2" flange mount grommet adapters. (hole cutout required) Grommets are customer supplied.
Also available as an amber or red clearance light.
SPECIFICATIONS