Mini Justice® JY Series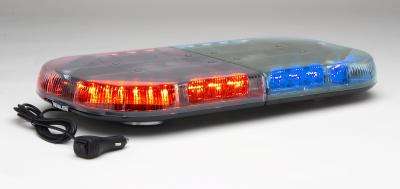 This is a compact, 22" version of the popular, high performance, full-size Justice® lightbar. Mini Justice is easy to operate and service, and it's ideal for applications where a full-size lightbar just won't work!
FEATURES
Four corner Linear Super-LED modules. Options include CON3™ LED modules with optical spreaders, LTR3 Super-LED modules and LR11 Super-LED, take-down and alley lights.
Low profile design, only 2-1/4" high by 12" wide, reduces air drag and provides the popular stealth appearance to your vehicle.
95 Scan-Lock™ flash patterns.
Clear polycarbonate lenses feature a moisture resistant compression fit gasket. Color lenses are available.
Sturdy black polycarbonate base on an extruded aluminum platform will not bend.
To access the lightbar for service or upgrade, simply remove four screws.
Replace any lighthead by removing one screw and a single connector.
Permanent models come with 15' cable, magnetic and magnetic/suction mount with 10' cord, cigar plug with On/Off switch with LED "On" indicator, and Scan-Lock flash pattern switch.
SPECIFICATIONS
Dimensions: 2 1/4" (57mm) H x 12" (305mm) D x 22" (559mm) L.
Weight: 20lbs.