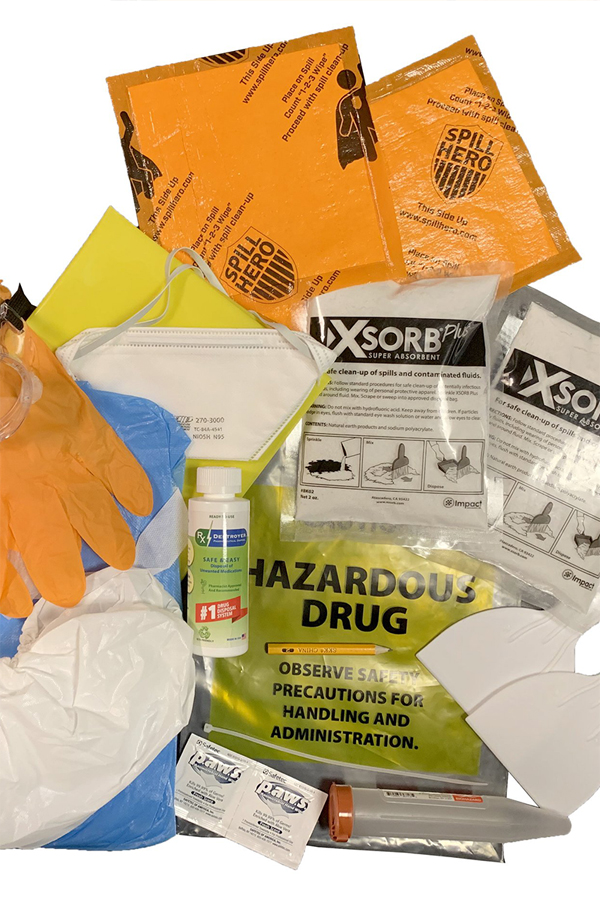 By Brad Tom
Are you ready to be OSHA-compliant prior to the December 1 deadline for USP 800? If you are a healthcare professional, veterinary professional, home healthcare worker, this chapter may apply to you. It applies to all personnel who handle hazardous drug preparations, and all entities that store, prepare, transport or administer hazardous drugs, such as pharmacies, hospitals, patient treatment clinics, or veterinarians' offices.
Here's what you need to know — and do — now:
Think about the journey of a hazardous drug though your organization, and its interaction points, from receipt through disposal. This is what USP 800 covers.
Because the healthcare industry can't "eliminate the hazard" as other industries would in a compliance initiative, it's essential to make handling hazardous drugs as safe as possible for all pharmacists, technicians, nurses, physicians, physician assistants, home healthcare workers, veterinarians, and veterinary technicians.
This involves personal protection, engineering controls, and work practices that may need to be upgraded.
Patient safety and employee safety are equally critical, because your employees are the ones caring for the patients.
It's a federal standard, and everyone must be on board for compliance.
More than eight million US healthcare workers are exposed to hazardous drugs each year. The National Institute for Occupational Safety and Health (NIOSH) considers a drug to be hazardous if it is known to cause cancer, reproductive harm (such as infertility), birth defects, organ toxicity at low doses, or exhibits characteristics in humans or animals that mimic existing hazardous drugs.
Having the right hazardous drug kits on hand before the new standard takes effect is essential.
The Spill Hero Hazardous Drug Kit, a new drug waste cleanup and disposal kit for compounding and non-compounding pharmacies, provides a completely safe and compliant method to handle hazardous drugs, such as Fentanyl, chemotherapy drugs, waste from compounding, returned unused medicines, and biohazard waste.
We offer both a Spill Hero Hazardous Drug Basic Personal Protection Kit and a Spill Hero Hazardous Drug Deluxe Compounding Kit. The features and benefits of the Spill Hero Hazardous Drug Kits include:
Personal protection equipment (PPE) and tools to keep your employees safe and protected during hazardous drug interactions
All necessary supplies for spill clean-up and disposal of hazardous drugs
Rx Destroyer media and XSORB Plus absorbent
Simplified step-by step directions for quick and easy set-up.
Most important of all, our new Hazardous Drug Kits meet USP 800 standards for compliance.
Change is never easy, but safety is paramount. We're pleased to contribute to keeping your employees, patients, and organization safer, healthier, and in compliance with the new standard.