T150 Tripod Sign Stand (#T150)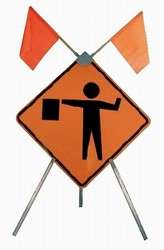 ,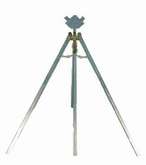 NCHRP 350 test level 2 compatibility with rigid or roll-up sign.
Comes with both rigid and roll-up sign brackets.
Rugged galvanized steel square tube construction.
Telescoping mast with triple flag holder.
Storage height: 56" (1422 mm)
Open footprint: 50" x 55" (1270 x 1397 mm)
Weight: 18 lbs.