Cabinet Accessories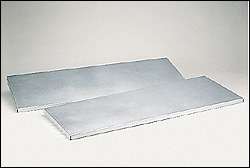 Metal Cabinet Shelves
Add more shelving space or replace damaged shelves with these galvanized steel cabinet shelves. Available in a variety of sizes to fit every EAGLE cabinet.
EAGLE Galvanized Steel Cabinet Shelves
Model
Description
1902
4 gallon cabinet shelf
1911
60 gallon cabinet shelf
1915
15, 30 & 45 gallon cabinet shelf
1919
12, 16 & 24 gallon cabinet shelf
1921
HAZ-1926 & HAZ-2610 cabinet shelf
1922
HAZ-1955 cabinet shelf
1972
Under-Counter cabinet shelf
1977
Wall Mount cabinet shelf
Epoxy Coated Metal Shelves are available for Acid/Corrosive Cabinets,
call EAGLE Customer Service at 304-737-3171
---
Universal Poly Tray Kit

Includes three high density polyethylene shelf trays sized to fit all 15, 30 and 45 gallon cabinets.
Available for additional protection against corrosion and spills.


Model 3045
Universal Poly Tray Kit
---

Model 1910G
Self-Closing Adapter Kits
Self-Closing Adapter Kits

Eagle Safety storage cabinets with 2 doors that must be closed manually can be converted to self-closing models by installing a Self-Closing Adapter Kit. Many local, state, and federal fire codes require the use of self-closing doors on safety storage cabinets. All parts, instructions, and installation templates included in each kit. May fit other manufacturers' 2-door manual-close cabinets. Kits mount on inside of top of cabinets.
EAGLE Cabinet Self-Closing Adapter Kits
Model
Fits Cabinet Sizes
Dimensions WxLxH
Weight
1910G
15, 30, 45 Gallon
6" x 27.5" x 2"
5.0 lbs.
1912G
Single Door 4, 12, 16 & 24 Gallon
6" x 27.5" x 2"
5.0 lbs.
1966G
60 Gallon
6" x 16.5" x 2"
4.0 lbs.
1967G
2-Drum Cabinet
6" x 16.5" x 2"
4.0 lbs.
1978G
Under-Counter Cabinet
6" x 16.5" x 2"
4.0 lbs.
1979G
Wall Mount Cabinet
6" x 16.5" x 2"
4.0 lbs.
---
Drum Cabinet Ramp

Heavy duty 11-gauge galvanized steel ramp fits most drum cabinets for easier loading and unloading of drums. Resists corrosion, and attaches firmly to cabinet door sill for no slip loading and unloading.

Dimensions: 4.25"H x 23.25"W x 26.25"L
Weight: 28 lbs. (12.7 kg)
Fits Models: 1926, 2610, 1928, 2810, 1955, HAZ 1926, HAZ 2610, HAZ 1955


Model 1957
Drum Cabinet Ramp
---

Models 1934 & 1935
Cabinet Dolly Carts
Cabinet Dolly Carts

Convert your Safety Storage Cabinets into Mobile Workstations. Safely store and transport flammables between work areas. Swivel casters provide for easy manuverablity. Ideal for maintenance and manufacturing operations areas.

Heavy duty steel construction
Two swivel and two fixed casters
1000 lb. weight capacity
High density polyethylene tray included to protect cabinet top
Cabinet secured to dolly with 4 cabinet leveling legs
EAGLE Cabinet Dolly Carts
Model
Fits Cabinet Sizes
Dimensions WxDxH
Weight
1934
12 & 16 Gallon
28" x 19" x 41"
40 lbs.
1935
15 & 30 Gallon
46" x 19" x 41"
50 lbs.
---
Cabinet Shelf Dividers

These shelf dividers are a great addition to to any cabinet. Corrosion resistant galvanized steel trays slide in and out for easy transfer of contents to workstations. The 2" side walls keep items seperated by type and make inventory easier. Choose 3"W or 5"W sizes to accommodate many sizes of containers. Pull tab on front of divider provides a handy handle for sliding tray in or out, and is also a great place for labeling.


Cabinet Shelf Dividers
EAGLE Cabinet Shelf Dividers
Model
Fits Cabinet Sizes
Dimensions
Weight
1916G
4, 12, 15, 16, 24, 30 & 45 Gallon
2"H x 3"W x 14"D
1.00 lbs.
1917G
4, 12, 15, 16, 24, 30 & 45 Gallon
2"H x 5"W x 14"D
1.38 lbs.
1908G
60 Gallon
2"H x 3"W x 27"D
2.00 lbs.
1909G
60 Gallon
2"H x 5"W x 27"D
2.75 lbs.
---
EAGLE Drum Accessories
Bonding and grounding wires electrically ground dispensing stations and containers to help comply with the Uniform Fire Code, Division VIII, Section 79.803. Our brass faucet and vent allow easier dispensing from horizontal drums.

1950 Grounding Wire
1951 Bonding Wire
1953 Brass Horizontal Drum Vent
1974B Brass Faucet


Bonding & Grounding Wires