Kevlar® Lined Leather Gloves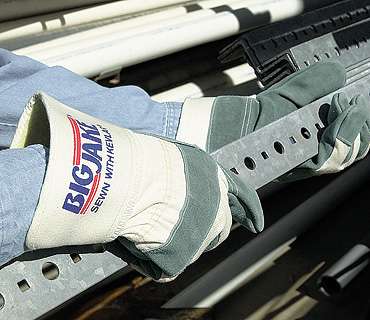 Cut/Abrasion protection
Double the protection
Our Kevlar® lined leather gloves offer extreme protection for anything the day throws at you. All of these gloves have been tested to give you revolutionary cut protection with traditional coverage and protection of leather.
Features
ANSI/ISEA 105-2010 cut levels of 3 and 4
Multiple Leather offerings
Dupont® Kevlar®
Featured Technology
Kevlar
Industry Applications
Advanced manufacturing, automotive industry, light heat applications, glass operations, metal stamping, sheet metal, food processing, meat packing.
Packaging
1700K - 6 dozen per case
3601K- 10 dozen per case
3204K- 10 dozen per case
1400K- 6 dozen per case
1702 - 6 dozen per case