"A" Grade Select Shoulder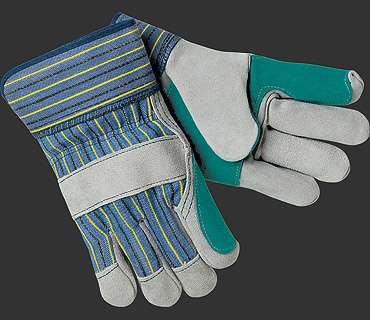 Full feature gunn pattern
Are you tough enough?
The best grade of select shoulder split leather gives you protection from the tough junk you have to deal with on the job. Pipes, wood, and metal are no match for these gloves.
Features
Full feature gunn pattern
Available in 15 assorted styles
Durable plasticized cuffs are recommended for laundering
Industry Applications
Construction, farming, metal work, mining, pipe fitting, and any general purpose application requiring leather protection.
Packaging
Case Pack:
6 dozen per case